Retail Price Report - Red Onions
Red onions averaged $1.18 per pound around the U.S. the week ending Aug. 9, according to the U.S. Department of Agriculture's National Retail Report for Specialty Crops, which looks at on-ad prices. That's down a bit from last year's average price of $1.36 at the same time.
According to U.S. Marketing Services data, which samples four retail chains in eight markets across the country, the average per-pound price for red onions was $1.40 on Aug. 7. Three of the surveyed retailers had red onions on ad on that date.
While Walmart had the least expensive price in the Dallas, Chicago, Detroit and New York markets, at 98 cents per pound in each of those cities, Target actually had the cheapest price overall, at 95 cents in Atlanta. Fred Meyer had the lowest price in Seattle, at 99 cents; Vons offered the lowest price in Los Angeles, at $1.49, and Demoulas had the lowest price in Boston, at $1.29.
Find more pricing for each region below.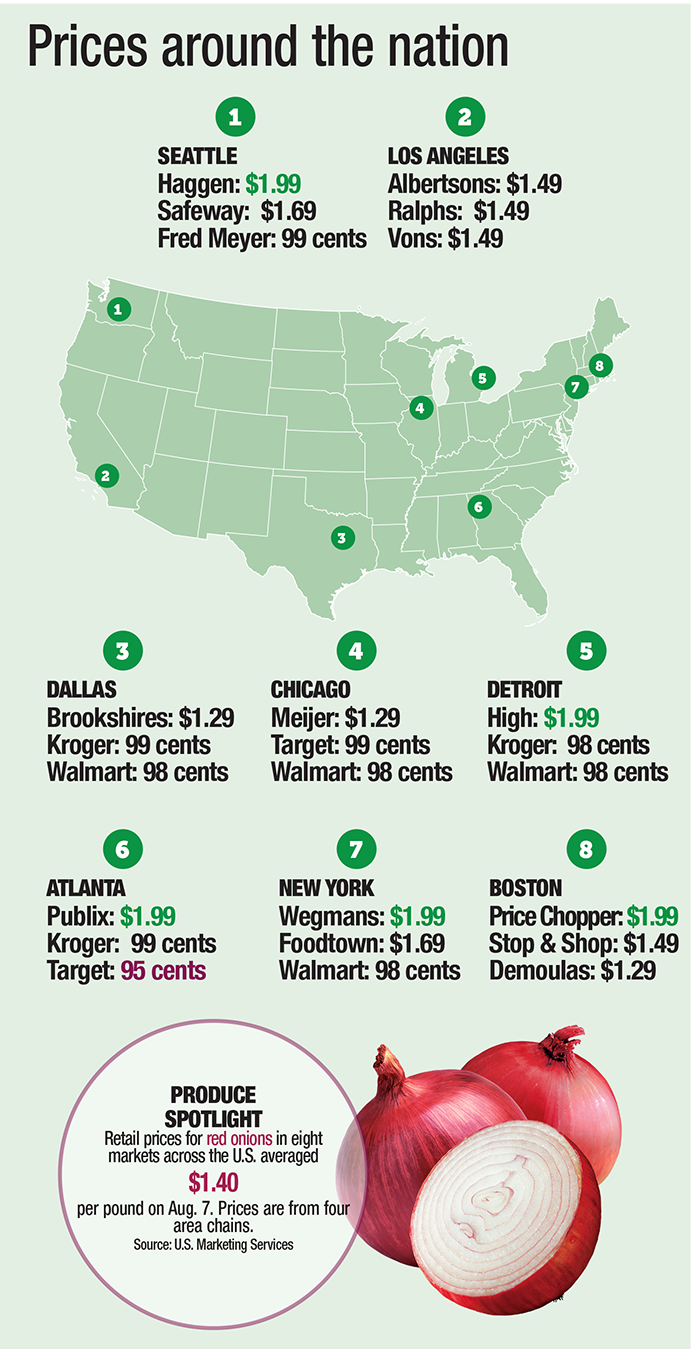 ---
Related
Retail Price Report — Roma Tomatoes
Retail Price Report — Packaged Salads
Retail Price Report — Zucchini