Retail Price Report - Strawberries
Strawberries averaged $2.40 per 1-pound clamshell around the U.S. the week ending Aug. 16, according to the U.S. Department of Agriculture's National Retail Report for Specialty Crops, which looks at on-ad prices. That's down nearly $1 from last year's price of $3.32.
According to U.S. Marketing Services data, which samples four retail chains in eight markets across the country, the Aug. 14 average price for the same product was $2.73, with the strawberries on ad at 18 of 32 surveyed stores.
Walmart had the lowest price around the country, at $1.19 in Dallas, but actually had the highest price in the Detroit and Chicago markets. The retailer also had the lowest price in Atlanta and New York, at $1.87. In Boston, Demoulas and Stop & Shop tied for the lowest price, at $2.50 each, and Jewel was the low-price leader in Chicago, at $1.50. VG's had the lowest price in Detroit, at $1.99, and Albertons, Stater Bros. and Vons had a three-way tie in the Los Angeles market, also with a price of $1.99. Fred Meyer had the least expensive price in Seattle, at $2.50. Find more pricing for each region below.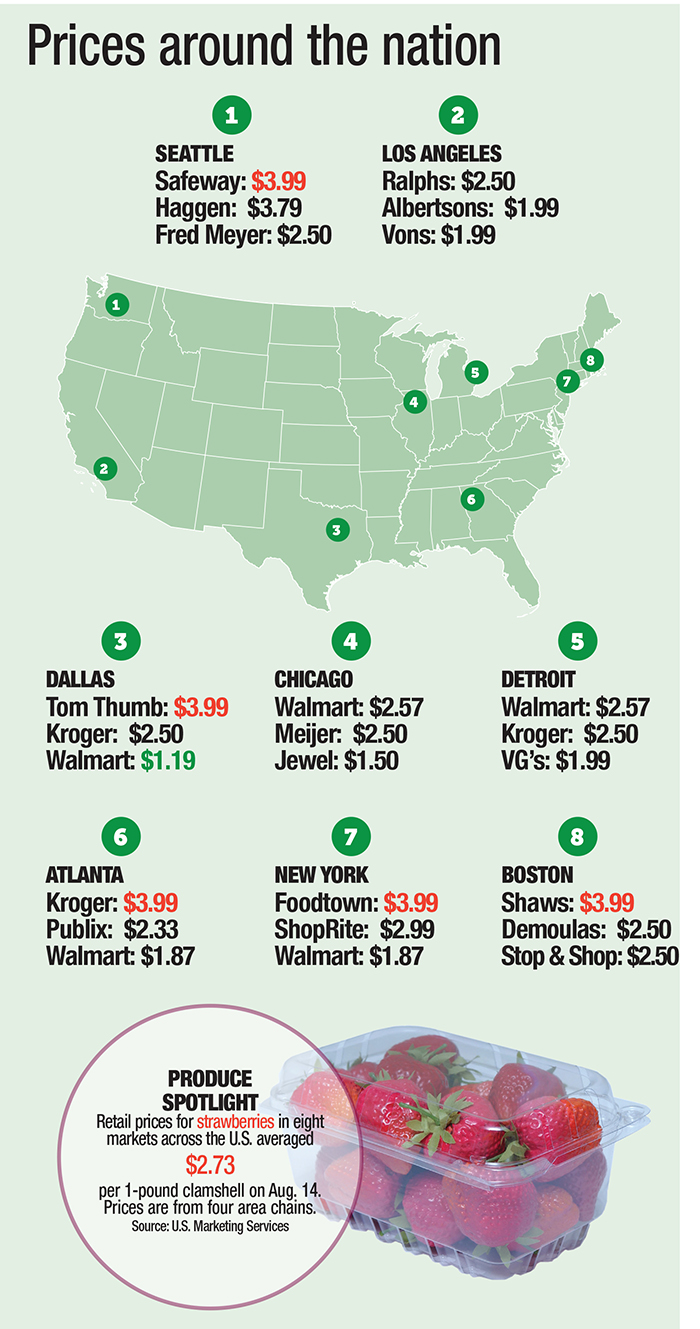 ---
Related
Retail Price Report — Red Onions
Retail Price Report — Packaged Salads
Retail Price Report — Zucchini