Retail Price Report - Packaged Salad
Packaged salads of various types in 1-pound bags averaged $2.21 nationwide the week ending July 26, according to the U.S. Department of Agriculture's National Retail Report for Specialty Crops. That's up from last year when the same products averaged $1.50.
On July 24, U.S. Marketing Services reported an average nationwide price of $1.82 for 12- to 16-ounce packages of garden blend salad. Walmart had the cheapest price overall for the product, at 92 cents in Dallas and Detroit, and also had the lowest price in New York, at $1.47.
In Seattle, Safeway was the low-price leader, at 99 cents, while Ralphs had the lowest price in Los Angeles, at $1.69. Jewel in Chicago and Publix in Atlanta also had low prices of 99 cents, while Price Chopper in Boston came in with a low price of $1.99.
Find more pricing information for each region below.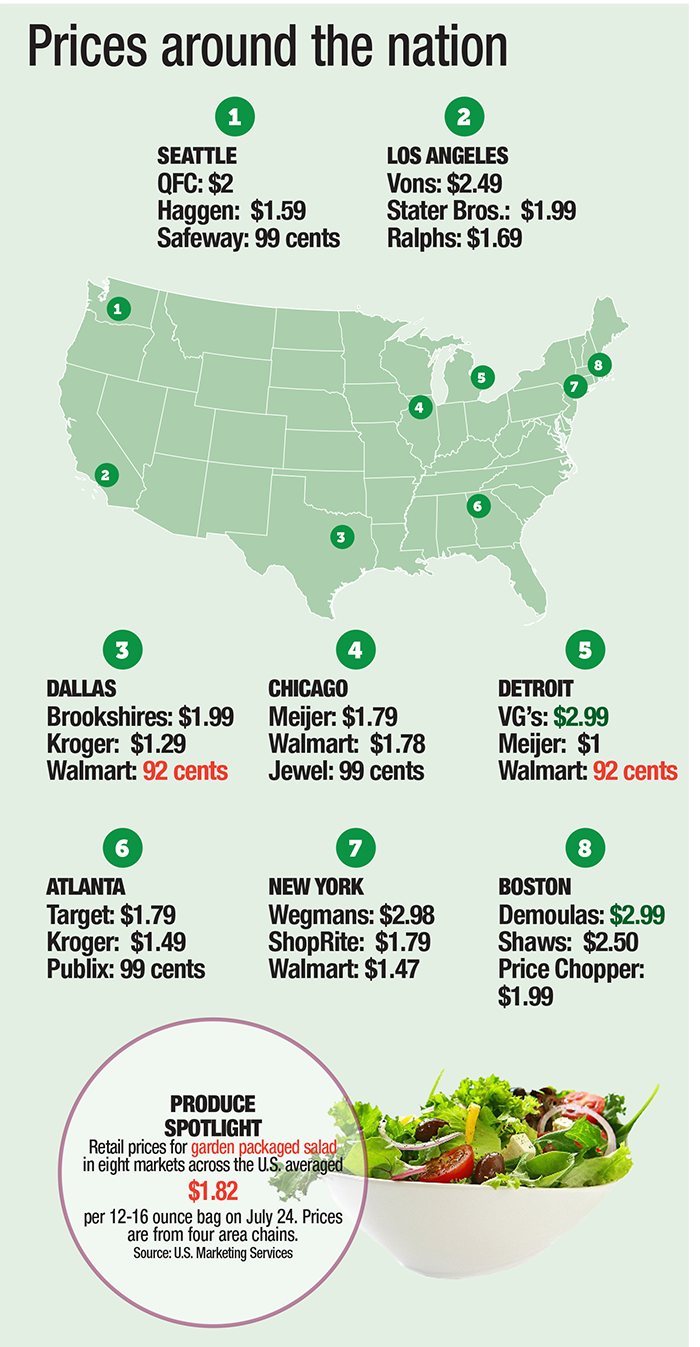 ---
Related
Retail Price Report — Zucchini
Retail Price Report — Nectarines